Imaging Center
---
Referrals, Authorizations, & Payment Options
MRI exams require a referral from a medical doctor or chiropractor. Your procedure also may require an approval or authorization from your insurance company. Our MRI receptionist will make sure your procedure is authorized and your financial obligation is confirmed prior to your appointment. We accept cash, checks, MasterCard, Visa, American Express, and Discover Card for your convenience.
COI is affiliated with most insurance companies and has many third party contracts for workers' compensation cases. We will be happy to bill your insurance carrier. We also offer discounted cash rates for private pay.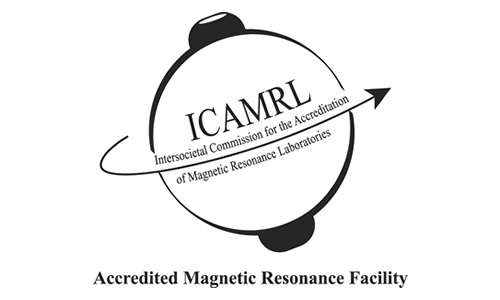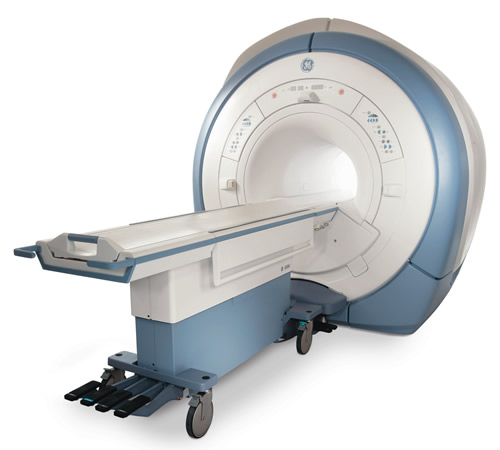 California Orthopaedic Institute Imaging Center
7485 Mission Valley Road, Suite 101
San Diego, CA 92108
Phone (619) 291-8930 ext. 159
Fax (619) 398-1659
Imaging Center Hours
MRI exams are available by appointment. Bilingual staff available. A 24 hour notice of cancellation is requested.
Monday – Friday: 8am – 5pm
Weekends: Closed
---
Our MRI
At California Orthopaedic Institute we provide a safe, comfortable MRI exam in a relaxed & friendly setting adjacent to our main facility. We are equipped with a state-of-the-art GE Signa HDe 1.5T MRI. High definition images are created quickly from practically any angle. Your doctor will see anatomy with amazing clarity and details. In partnership with UCSD, your exam results will be read by board certified radiologists at world-renowned University of California, San Diego. A final report will be provided to the referring physician within 48 hours. Please note that an MRI is available by appointment only. Same day appointments for an exam can be arranged.
Note: Our MRI Imaging Center is open to the healthcare community for referrals.
What is an MRI?
Magnetic Resonance Imaging (MRI) is an advanced imaging technology that enables your doctor to look at various internal parts of your body using safe, magnetic fields, and radio waves. MRI's are a pain free, non-surgical procedure that do not require sedation. This procedure usually takes 30 to 45 minutes and is an important tool in orthopaedic medicine to quickly diagnose a wide range of medical issues and injuries. An MRI exam gives the doctor a clear and accurate picture of the involved body part.
What is Contrast?
You may be required to have your MRI with contrast. Contrast is an intravenous water soluble solution administered in low doses according to body weight. Your doctor will recommend contrast only if you require it.
Note: Lab work is required prior to an MRI using contrast on patients:
60 Years & Older
High Blood Pressure
Diabetes
Kidney Disease History
What to wear to your MRI exam?
You may wear comfortable, loose fitting clothes and a pair of socks. Please remove all metal objects, jewelry and piercings. We have a private changing room for your convenience and a locker for your personal items.
MRI Precautions
The MRI uses a strong magnetic field that can move objects made with iron or steel. It is extremely important to inform the imaging staff if any of the following pertains to you: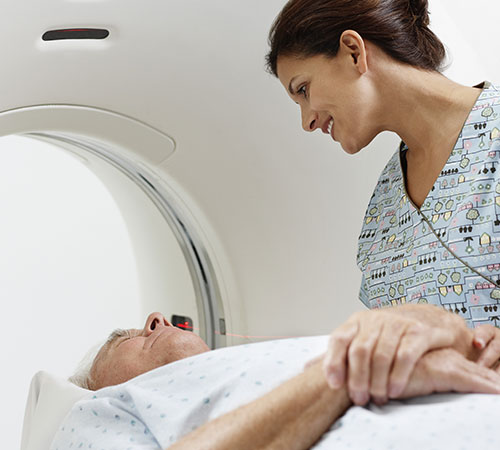 Pregnant or Breast-Feeding
Joint Replacement
Pacemaker
Cochlear Implants
Hearing Aids
Neuro-Stimulator
Implanted Neuro-Transmitter
Metal Implants
Aneurysm Clips
Steel Surgical Stables or Clips (Aortic, Brain Aneurysm or Other)
Implanted Drug Infusion Device
Implants Made Partially or Wholly of Metal
Cardiac Pacemakers
Prosthesis
Insulin Pump
Shrapnel
Metal Slivers in Eyes